The Tea Discovery Collection
Regular price
Sale price
RM225.00
Unit price
per
Sale
Coming Soon
A world tour in a teacup, we've chosen eight of our favourite black and green teabags to give you a taste of our globe-spanning range – elegantly enclosed in vintage-style patterned boxes.
Full Description

Tired of the same tea day after day? Admittedly we've never known the feeling. From Chinese green teas and black tea grown in Assam to our very own house blends, there's plenty to discover in this hand-picked collection, with 20 traditional teabags of each tea.

• Teas featured: Jasmine, Afternoon Tea, Marrakech Mint, English Breakfast, Earl Grey, English Rose, Mango & Bergamot and Tippy Assam
• Tea types included: 4x black, 3x green and 1x black, oolong and green blend
• Number of servings (using 1 teabag per cup): 8 x 20 traditional teabags = 20 cups of each tea – that's a grand total of 160 cuppas!
• Serving suggestion: Enjoy hot
Ingredients

AFTERNOON TEA: 70% Black Tea, 29% Green Tea , Bergamot flavouring

MARRAKECH MINT: Green Tea, 20% Peppermint

ENGLISH ROSE: 95% Black Tea, Flavouring

TIPPY ASSAM: Black Tea

JASMINE: Green Tea

ENGLISH BREAKFAST: Black Tea

EARL GREY: Black Tea, Flavouring

MANGO & BERGAMOT: Green Tea, Flavouring

Suitable for vegetarians and vegans
Product Specification

Width: 15.8cm
Depth: 9.7cm
Weight: 8 x 50g

Contains: 8 x 20 eco teabags

Storage: Store in a cool dry place

Sustainability: Teabags are compostable, foil packets are made from natureflex and also compostable
Share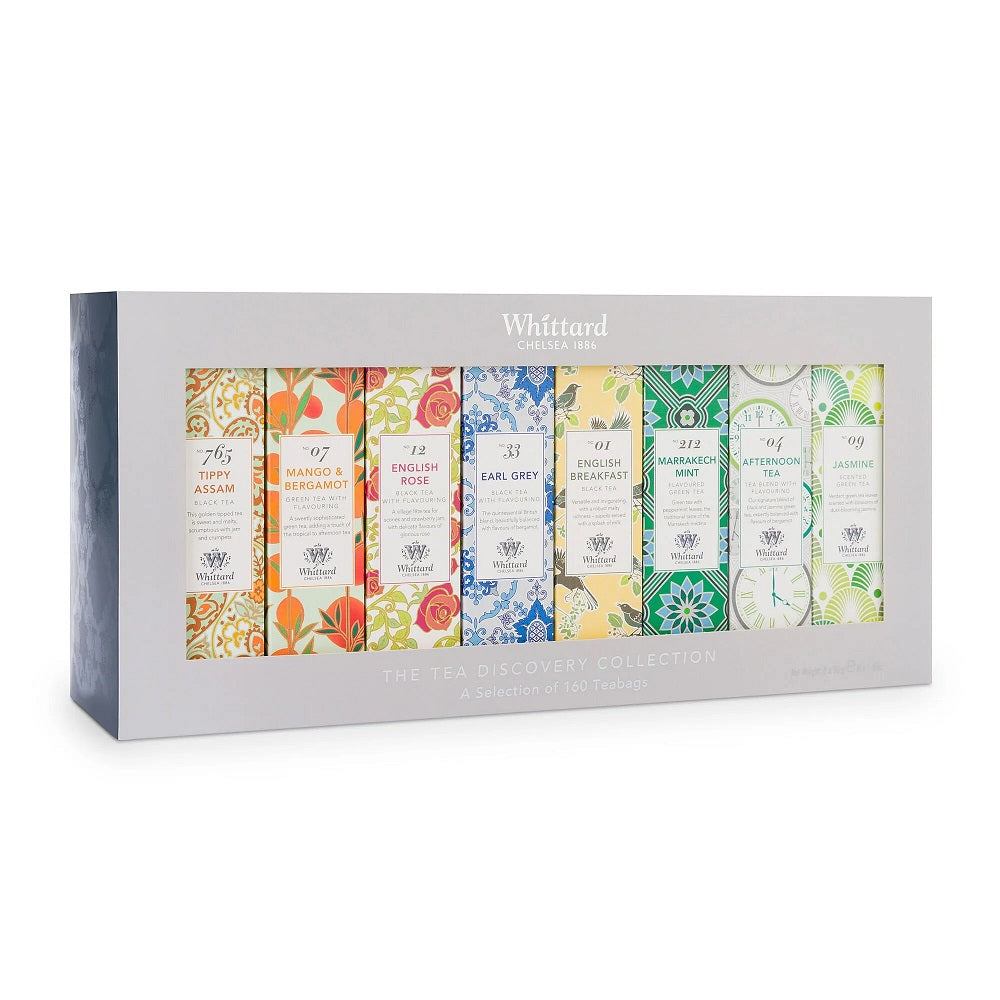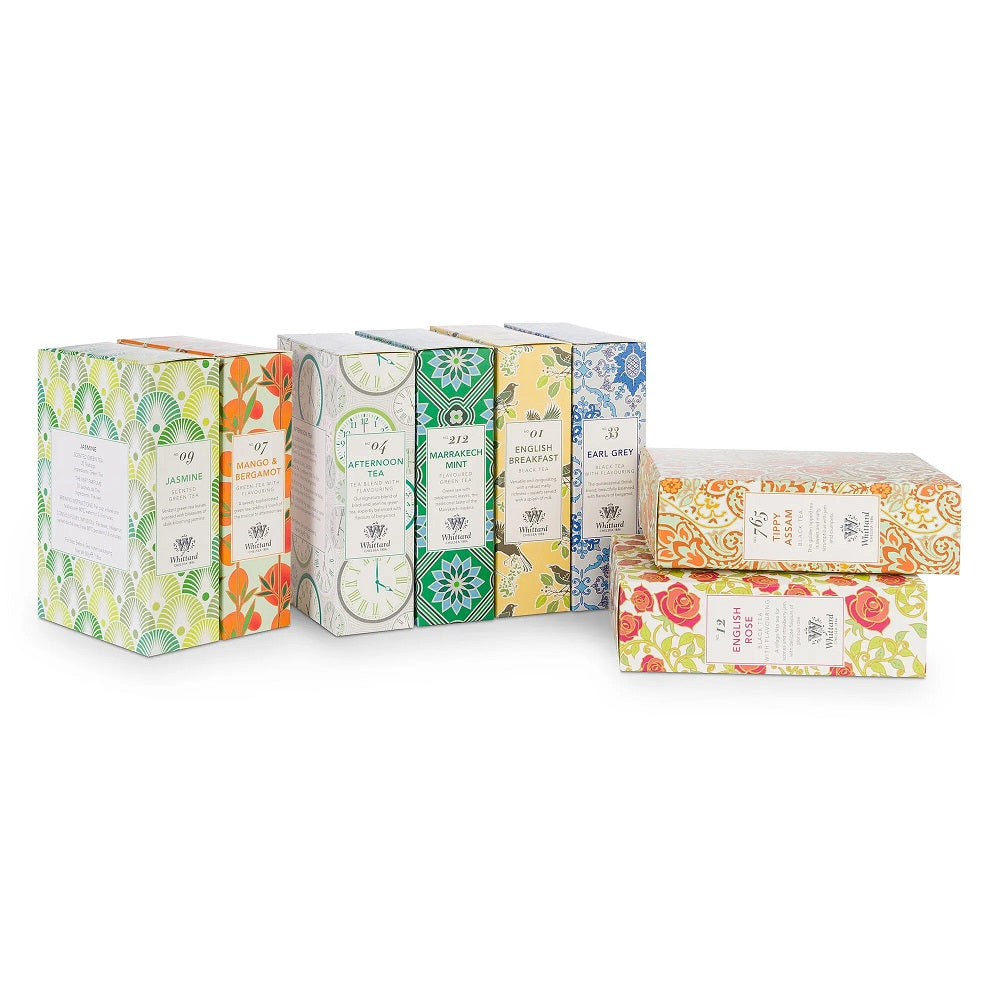 Tea Discoveries
Walter Whittard created his first tea gifts for Edward VII's coronation in 1902. Over a century later, we're still crafting extraordinary gifts to express those feelings that can't be put into words – and our Tea Discoveries range is the perfect example. It stars our most treasured blends, each with its own vintage-style pattern; and we've developed the range with chocolate, infuser sets, and even a selection of tea-infused shortbread.
What's in the Gift Set?