Earl Grey Alice in Wonderland Mini Caddy
We love English eccentricity – so we've created three mini caddies for our most quintessentially English teas, decorated with the original illustrations from Alice in Wonderland. With its unusual bergamot flavouring, Earl Grey is a quirky classic fit for the Mad Hatter himself…
Regular price
Sale price
RM85.00
Unit price
per
Sale
Coming Soon
FULL DESCRIPTION

Our take on the quintessential British blend of fine Chinese and Ceylon black tea is perfectly balanced with flavours of citrusy bergamot – we've even added a scattering of blue cornflower petals for an elegant final flourish.

Renowned for its wonderful bergamot aroma, Earl Grey tea has become firmly ensconced as an afternoon tea classic. The story goes that the iconic blend was specially created for Charles Grey, 2nd Earl Grey, in reward for saving the son of a Chinese mandarin from drowning. When his supplies of the tea had run out, the earl commissioned British tea blenders to recreate the taste. A few decades later, Walter Whittard devised his own signature version which took the tea auctions by storm. Have a taste, and find out what all the fuss was about.

• Tea Type: Black Tea
• Tea format: Loose Tea
• Number of servings (using 2g/ 1 tsp per cup): 40g = 20 cups
INGREDIENTS

Black Tea, Orange Peel, Bergamot Flavouring, 1% Cornflower Petals

Suitable for vegetarians and vegan
PRODUCT SPECIFICATIONS

Weight: 40g
Height: 9cm
Diameter: 6.7cm

Storage: Store in a cool, dry place away from strong light and odours.
SHARE THIS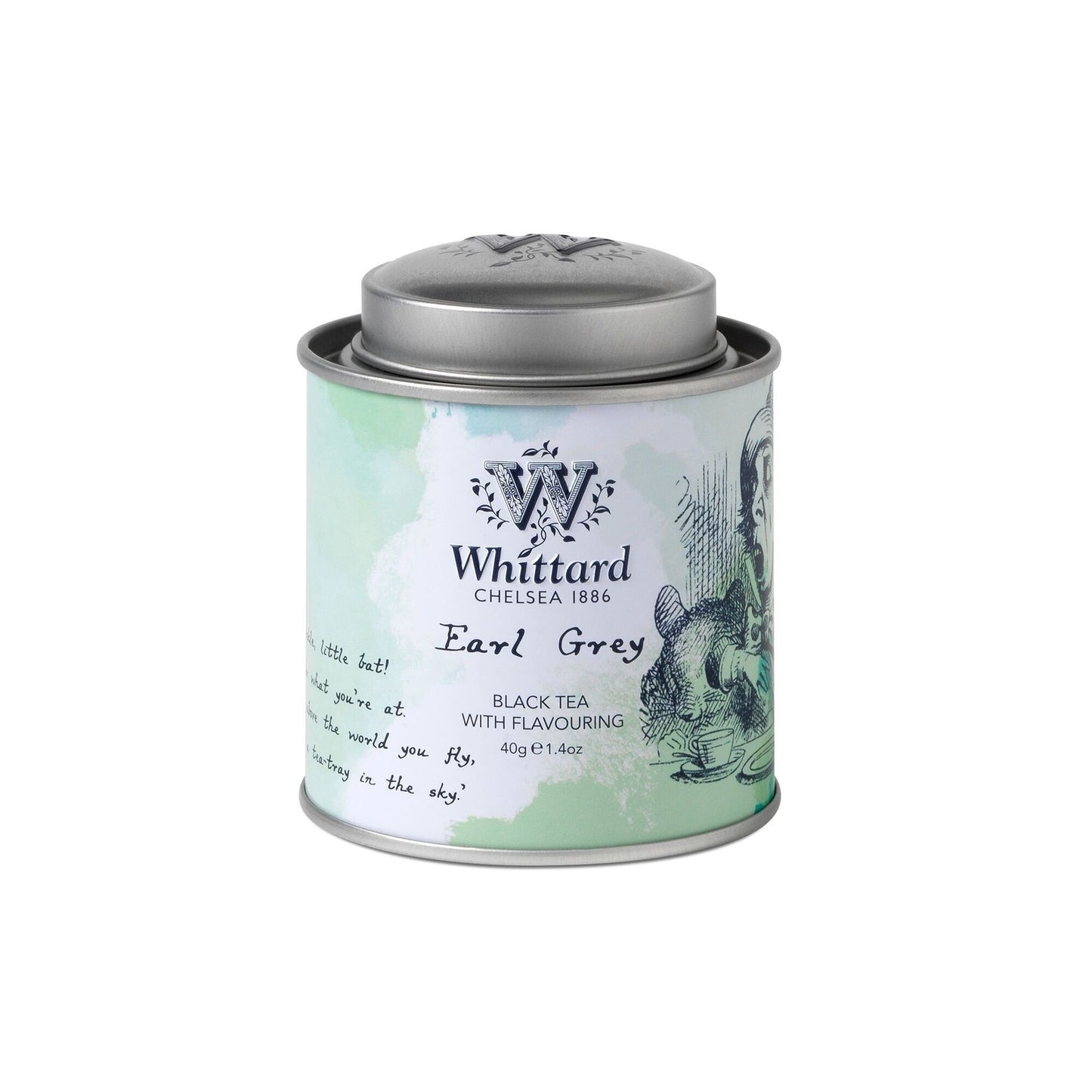 Mad About Alice?
Featuring the original illustrations from Lewis Carroll's Alice's Adventures in Wonderland, our quirky Alice collection of fine bone china has been designed exclusively for Whittard.